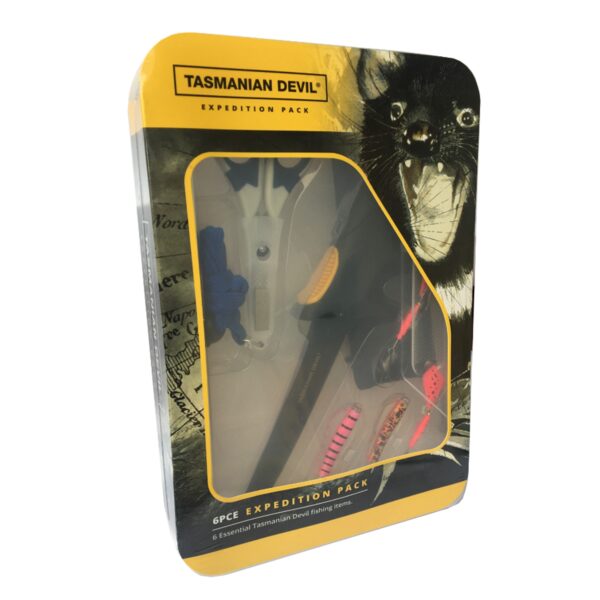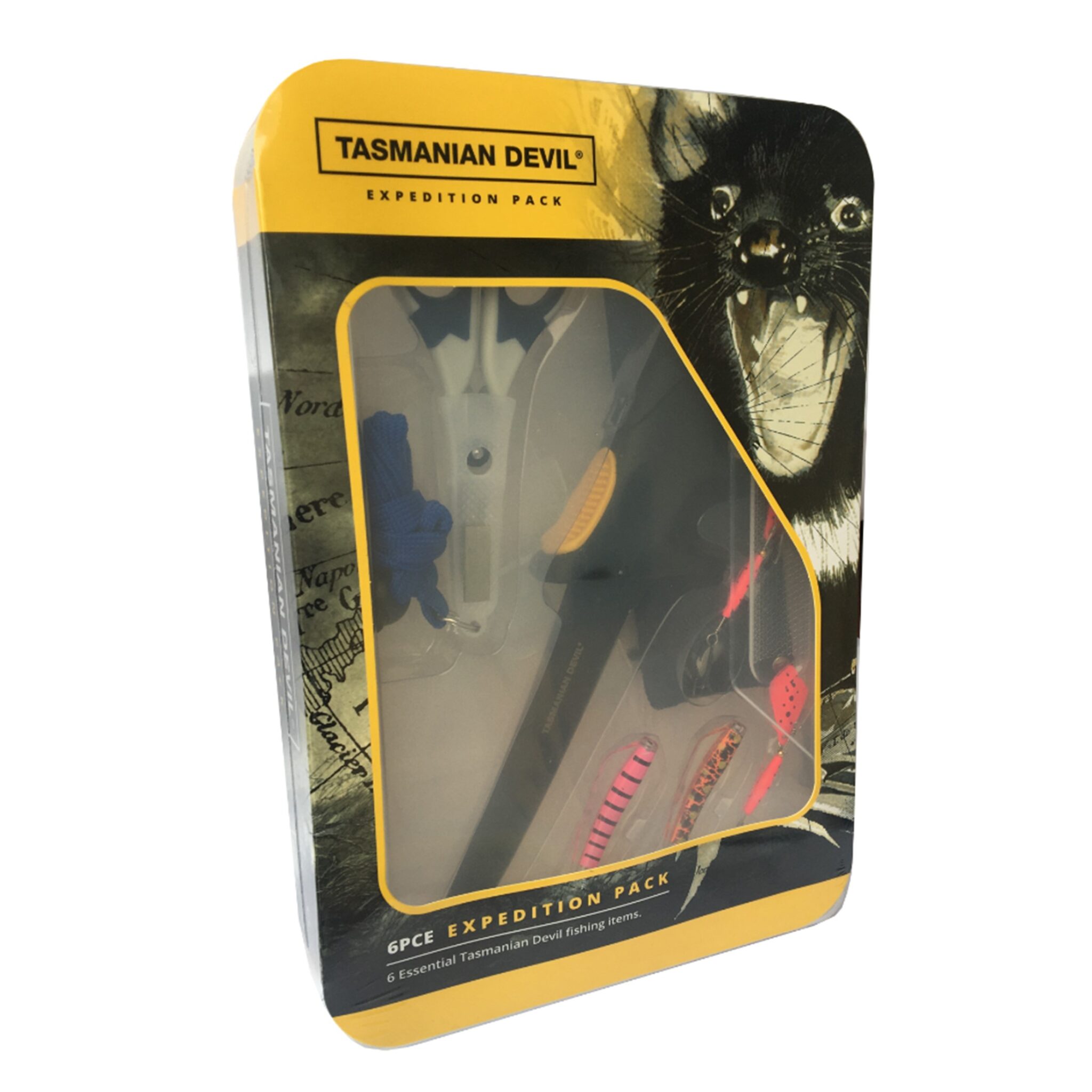 EXPEDITION PACK
The NEW Tasmanian Devil Expedition Pack is perfect for the angler targeting freshwater fish in their favourite stream, lake or river.
The pack includes the two top selling Tasmanian Devil lures in the 13.5gm size and one of the new Tasmanian Devil Blade lures that have proven themselves as a top quality spinning blade lure. Also included is a 6"/15cm knife with sheath and a pair of  scissors to cut braid or mono.
Available in RETAIL STORES only.
Code: 18TDEP